Ultimate Passport to the Loess Hills
Every Third Saturday
10 am to 4 pm
May through October
Locations are featured monthly.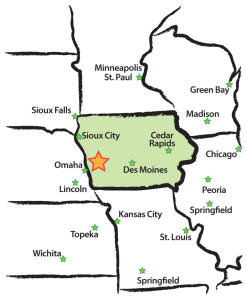 The Loess Hills are considered a geological masterpiece and recognized the world over as having the finest agricultural soil, and long revered for its tapestry of scenic spaces, artisans, and rich cultural heritage.
We invite you to visit us. We welcome you to our showrooms and work areas. Each member of Living Loess is creating a unique contribution to healthy living & responsible entrepreneurship.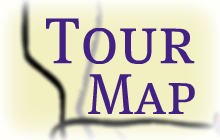 We hope you will walk these hills and peer into our history. This website shares our plans for your visit. It will help you connect with us. We welcome individuals or groups.
Don't forget to pick up your Passport at any Living Loess attraction. Visit all and enter your passport for the chance to win a handcrafted hope chest and other Living Loess products.
7 Partner Locations along Loess Hills Scenic Roadways
North – Missouri Valley
Harrison County Historical Village and Welcome Center – Historic Buildings and Artifacts with a trading post of local products with an Old Lincoln Highway Overlook (Missouri Valley)
Loess Hills Lavender Farm – Lavender fields and Lavender Products for Healthy Living and enjoyment. (Missouri Valley)
Sawmill Hollow Winery – First National Aronia Berry Grower (Missouri Valley)
Honey Creek
Hitchcock Nature Center – Climb the tower overlook, walk on trails, participate in featured events in the Loess Hills. (Honey Creek)
Honey Creek Creamery – Milk a goat, sample Goat cheese and Gelato in a natural setting with pasture sheltered with massive Burr Oaks. Stanley's Snack Shack will open in 2019. (Honey Creek)
South – Crescent
Iowana Farm – Certified Organic with Heirloom seeds and Wild Foraging (Crescent)
Harvest Studio – Botanical Art – Experiment making art with botanical  materials (Crescent)
We are funded in part by