---
Spontaneous Applications
---
This file is designed to post examples of unplanned applications of classroom and field based activities. In this case, a student left school for a one week visit to Marco Island, Florida with his parents. He constructed a report upon his return that includes information about plants and animals on the island and his own drawings of animals.

---
Large bodies of Water and Marsh (swampy) areas
In Marco Island, Florida is an enormous beach connecting to the water of the Gulf of Mexico. The 4 mornings we went out to the beach it happened to be low tide, and while the time between finding 26 sand dollars and leaving, we found 2 star fish, one big and one small.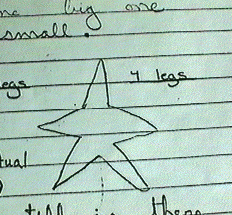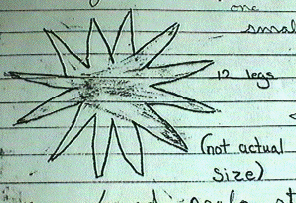 Then we found a sea urchin (yes it is alive.)
Then we found crabs still in their shell.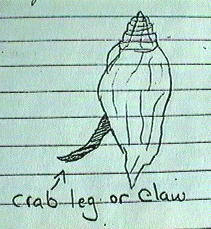 Also between Marco Island and Naples is marshy Everglades and I saw raccoons and alligators.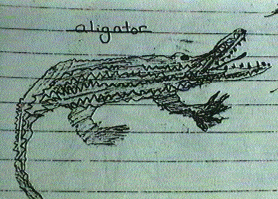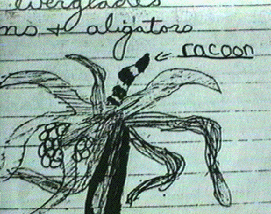 ---